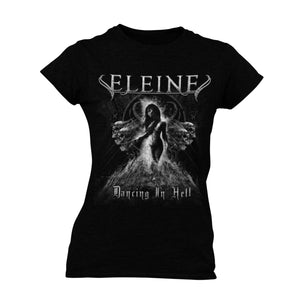 LAST COPIES!

This is the "Dancing In Hell" premium t-shirt Black/White - girlie fit
 
• 100% fairtrade & organic cotton
• Print on front
• Slim fit - choose 1 size up if you want it to be a bit loose
• Wash in 40°
• Available sizes: XS-XL




Slim fit: If you want this T-shirt to be a little bit more loose like regular fit, choose one size up. If you have any questions about our products, don't hesitate to contact us at info@eleine.com

Is you're size out of stock? Write your email down below and you'll receive an email when it's back in stock!