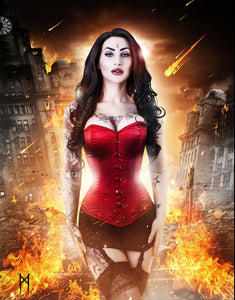 A4 
(21x30cm)
 or A3 
(30x42cm)
 print.
Editing of this pictures is made by the fantastic Rhett at
Machine Room Designs
Comes in a glossy finish in high quality,
and you can get it signed or unsigned.
Remember to choose by the options "Signed" or "Unsigned"
Will be sent and delivered in a hard envelope to remain
it in good condition.
All prints come without watermarks.