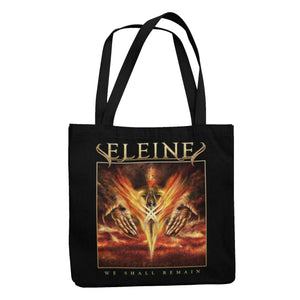 Carry your things with style and pride with the "We Shall Remain" tote-bag.
Crafted with 100% cotton, this high-quality bag is perfect for shopping trips, errands, or everyday use. Its quality construction and stylish design make it the perfect accessory to show off your unique style. Get yours today!
First batch will be ordered on Monday,
June 5th
. Place your order asap to be one of the first to receive this new official "We Shall Remain" merchandise!
If you have any questions about our products, don't hesitate to contact us at info@eleine.com