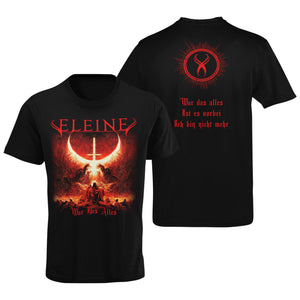 The 
"War Das Alles"
t-shirt! Pre-order the new album today: https://eleine.afr.link/weshallremainWB

• 100% soft comfortable
unisex
cotton t-shirt
• 
Regular size
• Print on front & back
• Available sizes S-4XL

Is you're size out of stock? Write your email down below and you'll receive an email when it's back in stock!